SAY GOODBYE TO YOUR MESSY CLOSET
5 LIFE HACK'S TO HELP ORGANISE YOUR CLOSET 
1.Extra Hanging space
To many clothes you need to hang but not enough space? Closet over stuffed so your favourite shirt is always wrinkled when you put it out? well we have a solution for you. Simply take the pull-tab from your empty soda/beer can and pop it over the top of the hanger, now you can hang another clothing item on the pull tabs second hole. Great for keeping outfits or pieces that you love to wear together.
2.Socks Organiser 
Organising or finding socks can be time consuming and can really get on your nerves. Here is  a simple trick to help you keep your socks in check. Glue together the edges and centre of two pieces of felt fabric and separate out. Repeat till you have enough sock holders, then glue the outer edges together to create your sock organiser. You can also do this with cardboard and use it to arrange other small objects.
3. Hanging bags 
Create some extra space by hanging bags, suitcases up high on the wall. This will give you some more useful storage area that would otherwise be taking up by unused bags. 
4. Perfect T-shirt fold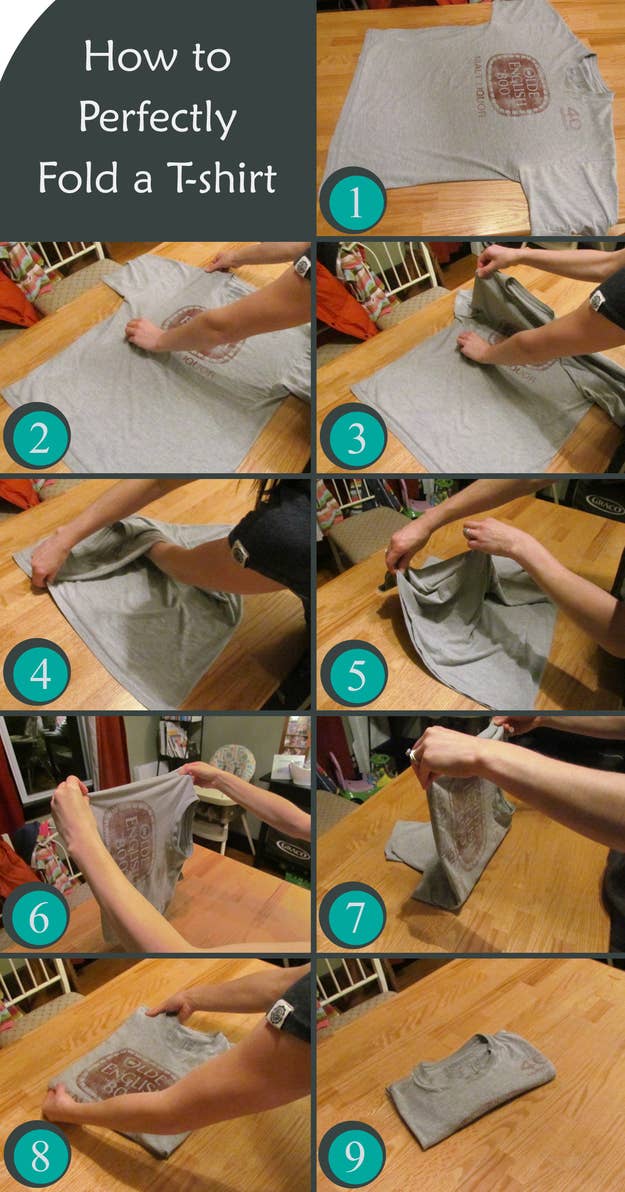 5. use a coat rack as a shoe rack 
---